How Can They Believe? – Kate Maverick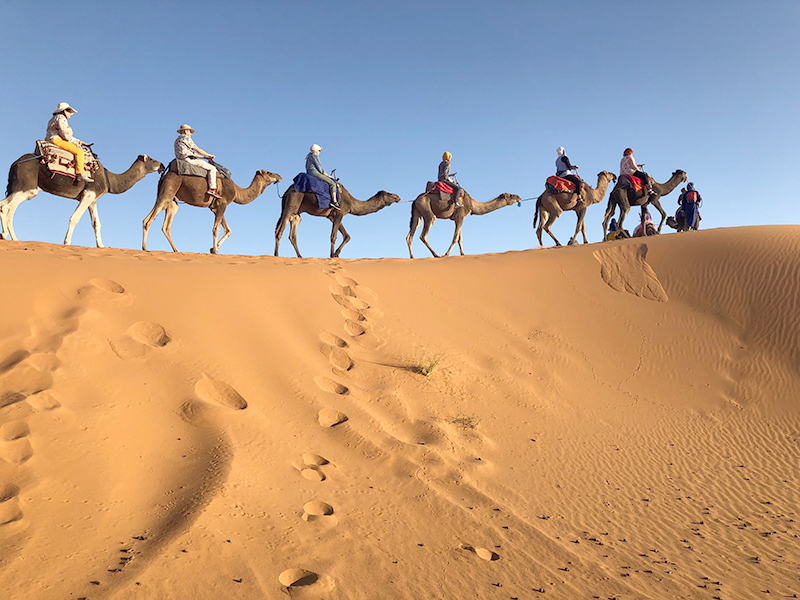 In Romans 10:14 the questions are asked:
How can they call on the one they have not believed in?
How can they believe in the one of whom they have not heard?
And how can they hear without someone preaching to them?
And how can anyone preach unless they are sent?
The people of North Africa need people like you to bring them the words of Truth and Life. Without you there will be very few opportunities in the lives of most North African people to hear about the One whom they have not believed.
What Is It?
This trip is interactive travel to learn, taste, and see up close how the people of North Africa live, work, and spend their daily lives. You will also get first-hand experience with a new culture (including perspectives, habits, religion, roles in family, society, expectations, etc.). This enables you to transition from an impersonal third person perspective of "they" to a more personal sense of community and mutual sharing.
What to Expect
We will be experiencing North Africa through a partner tour company in-country. There will be a broad range of activities offered so that you are able to share life, language, and truth with the people you connect with as you travel. This trip is designed for people with a heart to see people as God sees them, to engage in a new and different culture, and to pray without ceasing as you travel the country!
Join us on an Adventure with a Purpose to North Africa, February 16-25, 2023. If you are interested in this amazing opportunity, call Kate at 318-366-7264 or email kate@xmaonline.com.