God Is Our Refuge and Strength – Eli Reddick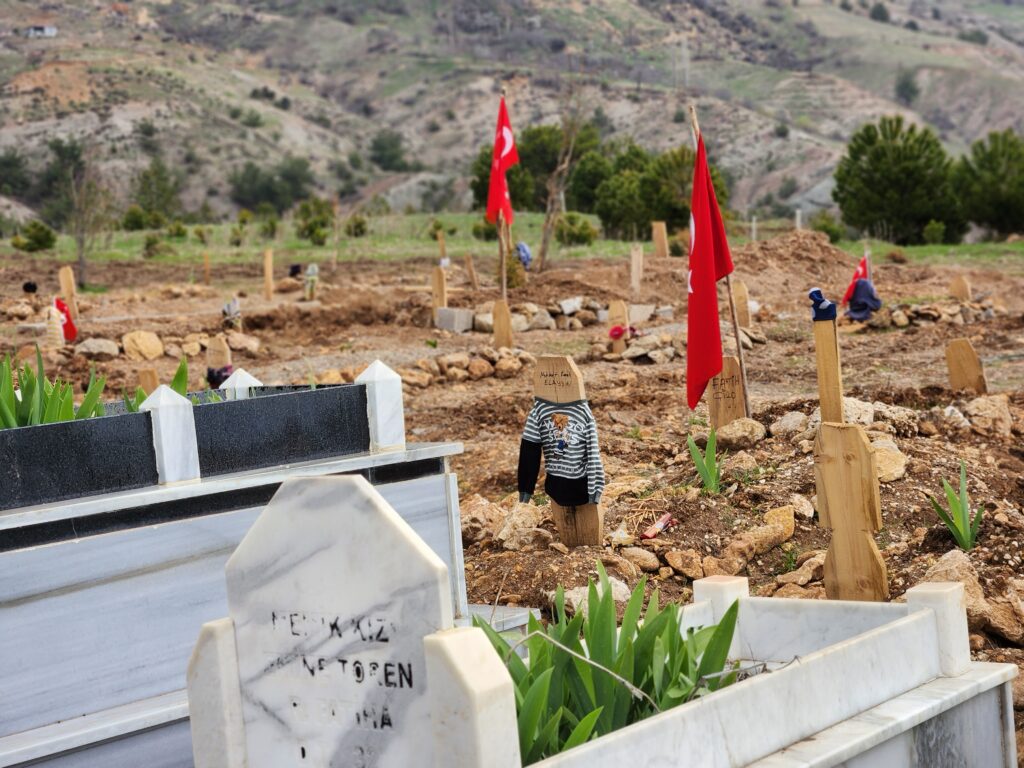 God is our refuge and strength,
an ever-present help in trouble.
Therefore we will not fear, though the earth give way
and the mountains fall into the heart of the sea,
though its waters roar and foam
and the mountains quake with their surging.
Psalms 46:1-3
Although I know these words to be true, it is hard to tell someone who has gone through something hard, like the earthquake in Turkey, that God is their protector. Each piece of wood in this picture represents someone who died in a small mountain village in Southern Turkey. Overall, more than 50,000 people were killed in the earthquake.
When I was there last month assessing some of the areas affected near the epicenter, the locals told me how appreciative they were that I would come all the way from America to help them when their own people wouldn't. The people from this village are from an isolated and overlooked group of "Samaritans" that are outcasts in their homeland.
Will you help us continue to care for these people by helping with a hygiene project? This meets a requested and practical need as well as giving us access to share the love of God with them.