Hope Amid War – David*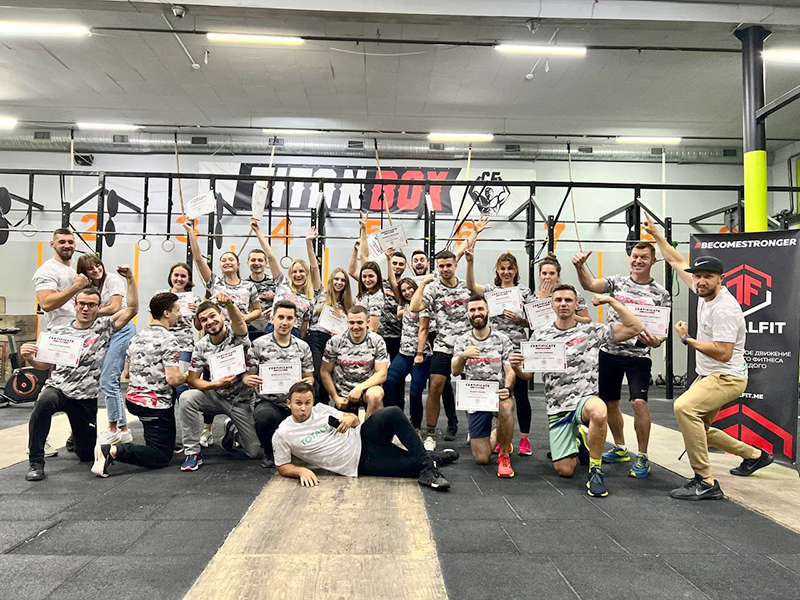 Reflecting on 2022, I am reminded of the fragile state of our lives. We are constantly inundated with messages of hopelessness, and yet, we know that as followers of Christ, we are to "seek the kingdom"—this gives great hope! The events of the world stage are a constant reminder of the dependence I have on Jesus.
Vlad is a ray of hope in a dark time for his country and region. While the end doesn't seem to be in sight for a resolution to the war, Vlad and his team remain diligent in leveraging fitness to create missional opportunities in challenging places! Part of my role is to disciple coaches in the world of health and fitness, and I would like to share a story from one of our coaches in Ukraine…

My name is Vlad Demetskyi and I would like to share how the TotalFit system unified athletes from my country during the war in Ukraine.

On February 24, we experienced catastrophic stress, as on that day Russia committed a full-scale attack on our country. During the first month, no one trained at all, as we faced completely different challenges related to human lives. Our gym transformed into a warehouse for humanitarian aid and a refugee camp. However, when we realized that this war will be going on for a long time, we started to think about how to live in the new realities.

To be honest, it was very difficult for me to start my first training sessions, but God revealed to me that the health front is huge and now most healthy people, even physically, are destroyed emotionally and spiritually.

I called all the athletes and offered to resume training and to my surprise, everyone who did not leave the country gave their approval and said that they had been waiting for this for a long time. I felt joy that they saw more than just physical development in our training process and I managed to convey to them the meaning of holistic health.

Later we organized open charity workouts outside which anyone could join. After the workout, we spent time together, and we donated all the money we received to the needs of people without homes and food. These workouts lasted for six months and during this time we had a great opportunity to support people emotionally and help people in need.

At the same time, this summer, together with another coach, I participated in the organization of a school for coaches. It was a three-month training where we shared our experience and helped develop the current and future coaches.

Autumn this year, despite the context of the war and the constant shelling of Russia, we decided to make the TotalFit L1 in Ukraine and contribute to the development of future coaches. God blessed us with a record number of people and more than twenty participants with a high fitness level registered in the first week of registration. They were active coaches, senior coaches, and gym owners. It was a very bright event that I am sure will impact their development in the future.

Despite the situation we are facing, going through a real crisis, and because of the shelling we often have to train without lights, we continue to believe in our mission and bring health to our society.

I am grateful to the TotalFit company for the methodology that allows us to influence not only the physical condition of athletes but also to help them cope with stress and form the right beliefs. I am happy to be a part of the TotalFit team, which has always stayed in touch with me and supported me in every possible way during this difficult time.

Please continue to pray for the church in Ukraine and be encouraged that God is at work amid war.
*Name changed for security